www.SpecialMetalStock.com is established and operated by Beijing AlloyO Technology Co., Ltd. (hereinafter referred to as "AlloyO") .

AlloyO is headquartered in China Capital,Beijing, and have offices in Shanghai,Wuxi, Foshan,Lanzhou and other cities. Over the years, AlloyO focuses on the resources and management of high quality special alloy materials market. We are forming a unique DNA of global business model and developing steady. Today,We have the inventory of large Stock about special metals. We distribute Super Austenitic, Duplex Steel, Ni & Ni-based Alloy, Ti & Ti-Alloy, Welding Comsumable and much more!

| | | |
| --- | --- | --- |
| | | |

AlloyO gathered a group of elites and experts. We have sufficient experience of international trade and excellent ability of rapid business processing. Our main business includes the special metal stock, shear processing, global distribution and promotion for non-ferrous metals, precious metals, precision alloy, special alloy, etc.. Our products have the stock of titanium / aluminum / magnesium alloy, molybdenum / copper / zirconium, niobium / tantalum / tungsten, soft magnetic alloy, expansion alloy, resistance alloy, stainless steel, nickel alloy and high-temperature alloy. They widely used in machinery, petroleum, aerospace, electronics, papermaking, rare earth smelting, electric light, communications, medical equipment, chemical packing, seals, etching,3C fittings, corrugated pipe and welding industry. We are keeping a steady long-term cooperation with the famous qualified supplier in United States,Germany,Austria,Britain, and France,Japan and South Korea and other countries. We had sold the high quality materials to Chile, Brazil, Germany, Spain, Italy, Korea, Japan, Thailand, Australia, Indonesia and other countries, we also keep the business in Hongkong and Taiwan of China..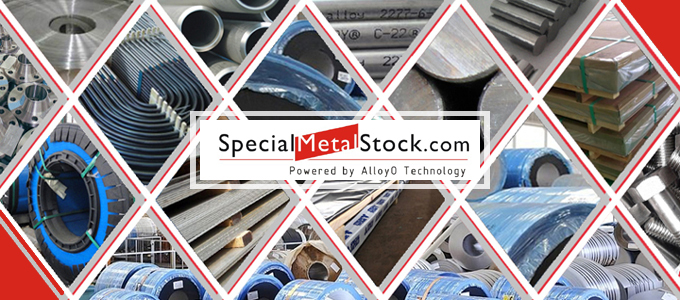 AlloyO occupies an area of 8000 square meters, have 2 production workshop and 7 cooperative production mills. We have equipped all kinds of main processing equipment for over 30 units and 4 sets of inspection instruments. Beijing AlloyO employs over 50 employees including 6 senior engineers. Our technical consulting teams are non-ferrous metal metallurgical research field experts and professors from Beijing University of science and Technology (former Beijing Institute of iron and steel), Beijing University of Aeronautics and Astronautics,ChinaIron and Steel Research Group (formerly the metallurgical iron & Steel Research Institute). They have decades' unique experience and contribution in their respective fields of metallurgical production, rolling, heat treatment and corrosion resistant anticorrosion application.

Professional term, Strong technical strength, Delivery on time, Beijing AlloyO is committed to provide the professional quality and efficient import & export services experience for domestic and worldwide clients. We look forward to establish a long-term sincere cooperation with global clients!

Welcome to enter into "AlloyO Era"!
You can find the material in stock what you want just in the website:www.specialmetalStock.com!